Over the past few years, customer experience has emerged as the biggest buzzword in ecommerce. A whopping 81 percent of companies now view customer experience as the biggest competitive differentiator, more important than their actual products and services.
But due to the growing number of (digital) channels and touchpoints, delivering a consistent customer experience is a challenge. In a survey, 65 percent of customers expressed frustration over inconsistent experiences or information presented across channels.
One of the major pitfalls in keeping experiences consistent is branded content; both in outbound marketing channels as well as online storefronts. Because whether companies realize it or not, all that content creates a world of experience of its own. A content experience. And sending a mixed, inconsistent message can seriously impact overall success.
What is 'content experience'?
First of all, content experience is not to be confused with content marketing. The 'experience' aspect takes a broader, long-term view of the way that content impacts customers. Content experience includes the whole spectrum of customer engagements with brand content across a wide range of devices, channels, and touchpoints over the entire customer journey.
As Gartner defines Customer Experience Management (CEM):
Customer experience management (CEM) is the practice of designing and reacting to customer interactions to meet or exceed their expectations, leading to greater customer satisfaction, loyalty and advocacy.
Content experiences in ecommerce
Leading ecommerce businesses are realizing the value of experience-driven commerce to inspire and engage their buyers online. On the backend, these e-commerce businesses make it easy for their ecommerce and marketing teams to rapidly create experience-driven commerce experiences with content. These content experiences include
promotional banners,

product teasers,

interactive images and videos,

user-generated content

and other types of vendor or third-party driven content.
The ultimate results are unlocked by the dream team combination between content management system (CMS) and ecommerce platform. Specifically created as a Frontend Experience Platform for ecommerce, Styla helps to create and deliver personalized experiences to any channel. And also deliver these inspirational experiences rapidly with no coding required. The results include increased engagement with buyers, and greater average revenue per user and average order value.
Five Reasons Why Your Brand Needs a Content Experience Manager
With several teams and channels involved, content experience is a complex playing field with lots of moving pieces. And not to be neglected. Because ultimately, content experience affects purchasing decisions and customer loyalty. So why not hire a professional for the job to keep things consistent and realize the following five strategic goals:
1. Attain big-picture perspective
The single biggest reason for inconsistent experiences? Answer: At most companies, content is created by a wide range of teams, from content marketing to lead generation all the way to sales. What's more, these teams tend to operate in silos, producing content according to their own (different) needs but without oversight. Here's where a content experience manager (CEM) can step in to attain a big-picture perspective on what content already exists and is being produced.
The manager can then introduce tools for organizing and storing content in a centralized manner. And also use this visibility as the basis for breaking down silos and making sure all teams involved in content creation are on the same page (see 3.).
2. Help define the content strategy with a consistent voice
As the designated owner of the entire content experience, the CEM is perfectly positioned to define strategic goals and cultivate a consistent brand voice across the entire omnichannel marketing mix. Involving all stakeholders, the manager assists in defining a content marketing strategy that delivers relevant, consistent information for every stage of the customer journey.
The CEM helps to ensure that all content – even content created outside the content marketing team – is always on-brand and aligned with overarching strategic goals. Ultimately, pieces of content are no longer produced as stand-alone units, but orchestrated in a logical manner with the entire content experience in mind (see 4.).
3. Liaison between teams and departments
Aside from being able to understand both content creation as well as the content distribution process, the content experience manager's key skill is diplomacy. As a direct liaison, the CEM encourages collaboration and communication across teams and departments while breaking down silos negatively affecting the content experience.
By keeping content marketers, product teams, sales managers and graphic designers on the same page, the manager not only ensures a consistent content experience but drives significant efficiency gains (see 5.) in terms of marketing ROI. With that said, the content experience manager will most likely report to the VP of Marketing or CMO, but also consults with the CTO and CFO on key decisions such as media buying, and technology spend.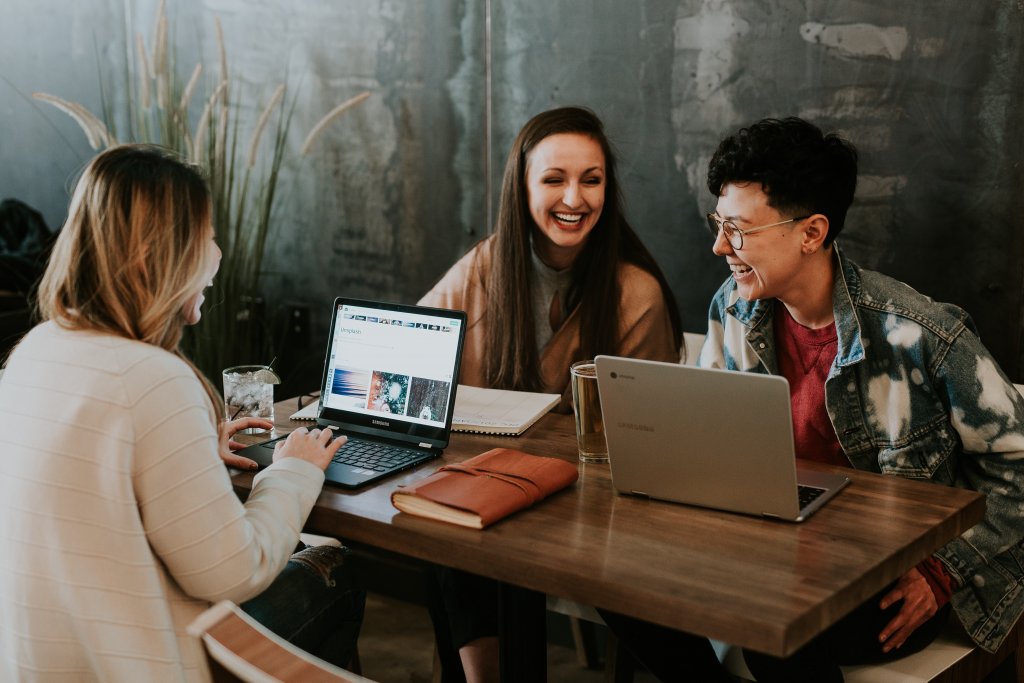 4. Optimize content offering for efficiency
Customers quickly become frustrated by confusing or irrelevant content. Assuming the customer's perspective, the content experience manager performs a content audit to assess the type and format of publicly available content. In the next step, the CEM evaluates whether customers are able to find the right information to match the different stages of their buyer's journey and guide the way towards conversion.
The manager can identify gaps in the current content offering that need to be filled with new information. Or find content that can be repurposed on the cheap, like distilling an eBook into a blog post. Also, highlight wherever different teams have created duplicate content (see 3.) or conflicting messages. In the final step, the CEM will mark outdated or not brand-appropriate content for deletion to unlock a more streamlined, efficient content offering.
5. Track KPIs and measure results
The customer experience manager understands the aesthetic and editorial aspects of content, but also wears the hat of a data analyst. Using online behavior data and deep-dive analytics, the CEM identifies the type of content that performs the best (and worst), which also allows deeper insights into what kind of voice resonates best with the company's audience (see 2.). The CEM tracks the performance of new initiatives and encourages A/B testing to experiment with different copy and creative assets to see what works best.
Ideally, data points include content performance metrics (traffic, page views, search rank) as well as engagement (shares, follows, retweets). Supplemented by ROI-related metrics such as the number of conversions and leads generated, the CEM can measure the success of the content experience in cold, hard numbers. Naturally, these data-driven insights are shared across departments as the basis for strategically allocating budgets towards an optimized content experience.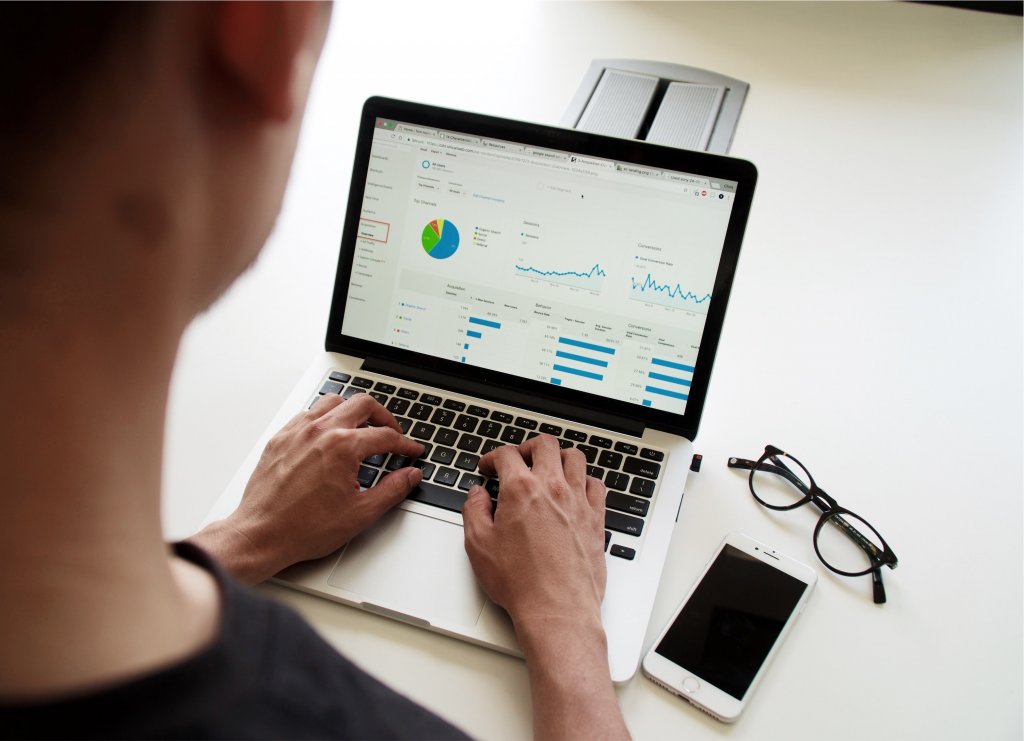 The next step: Find a working technology stack for the CEM
From a MarTech/commerce tech perspective, what are the tools a content experience manager (CEM) needs to ensure consistent, relevant content CX for brands? In the ecommerce world, these tools need to offer two things as fundamental requirements: flexibility and agility. The CEM needs to have the freedom to customize the experience and shape brand identity however the situation requires.
But in reality, traditional ecommerce platforms are just the opposite of flexible and agile – but rigid and limited by a fixed set of rules on how content can be implemented, displayed and updated. Old and monolithic online shop systems actively oppose the CEM's efforts towards orchestrating up-to-date, consistent, and appealing content across the board. Instead, these old systems locked content into silos making updates and redeployment a tedious, hands-on process.
Here's where a frontend experience platform comes in.
Specifically built for ecommerce experiences, a decoupled frontend and CMS like Styla, provides a no-code tool to orchestrate the entire content journey that facilitates higher engagement and sales. Thanks to the speed and flexibility, a content experience manager can now deliver high-quality and high-frequency customer experiences across the sites.
Outlook: Are you ready to hire your CEM?
At the end of the day, your company is already delivering a content experience. But whether it's a positive, consistent experience is a different story.
Companies who are serious about serving a consistent content experience can upgrade their MarTech/commerce tech stack with a Frontend Experience Platform like Styla that delivers relevant, personalized, and attractive content at scale. And they need to consider hiring a professional versed in all aspects of content marketing who can align teams across the entire organization with a big-picture perspective. So, are you ready to hire your new content experience manager?