In today's crowded e-commerce market, the key to success lies in one's ability to stay relevant in customers' eyes. Why? Because 91% of consumers are more likely to shop with brands that recognize them, remember them, and provide relevant offers and recommendations - according to Accenture. The ability to treat customers in a personalized way can be a powerful differentiator, but only if you have the data and the means to properly showcase the experience.
Loyalty programs are prime tools to overcome the personalization challenge, as they're capable of enhancing various marketing activities — such as email communication and the content experience — as well as boost customer retention rates. So let me show you how to add an extra layer of relevance to your e-commerce webshop using a loyalty program.
Collecting information through incentivized profiling
Customer data is the bedrock of personalization. If you wish to show people content that's really relevant to them, first you need to learn about their preferences. This could include their favourite brands, shopping habits, personality traits, likes and dislikes, favourite colours, etc. But in the age of the New York Minute — where the shopper's attention span seems increasingly fleeting — you can't expect customers to fill out surveys in the middle of an online shopping spree. Not unless you make it both appealing and worthwhile for them.
For starters, customer profiling should be streamlined. Forget the idea of an overly long questionnaire: ask one question at a time, supported by colourful visuals, because people tend to engage more with visual content. Better yet, present the survey in a style reminiscent of Tinder, where consumers can give positive or negative answers by swiping left or right.
Presenting profiling questions in an engaging manner is just the first step, though, as you also need to convince customers to take time out of their busy lives and give it a chance. And that's where loyalty programs come in. Over 60% of shoppers show interest in exchanging personal information for loyalty points or exclusive offers. This indicates that loyalty programs are an ideal solution for incentivizing data sharing.

Adding more authenticity to emails and newsletters
Now that you have the data about people's preferences, it's time to put it to good use. And what better way to use it than in email communication? Delivering content to your consumer's mailbox that's custom-tailored to personality and interests has the power to build anticipation and lead to higher open rates and CTR.
So how should an email enhanced by personal information and loyalty data look?
If you previously asked customers about their personality, you can feature a greeting reflecting that - "Hello Superstar", "Hi Sporty Gal"

Based on established shopping or product preferences, you can add hyper-relevant product recommendations

Knowing their favourite colour gives you the opportunity to feature it as a prominent backdrop, a gesture most people appreciate

Showcasing the member's loyalty points or tiers highlights that they have a real status with your brand, while also reminding them of unused benefits

You can also recommend products based on the customer's age, gender, location, etc.

Birthday emails are among the most popular form of a personalized message. You can only do it once a year per customer, but these emails have a huge impact on brand appreciation
The effectiveness of personalization and product recommendation has also been proven by Oracle, who say that more than half of shoppers value personalized offers, especially in retail.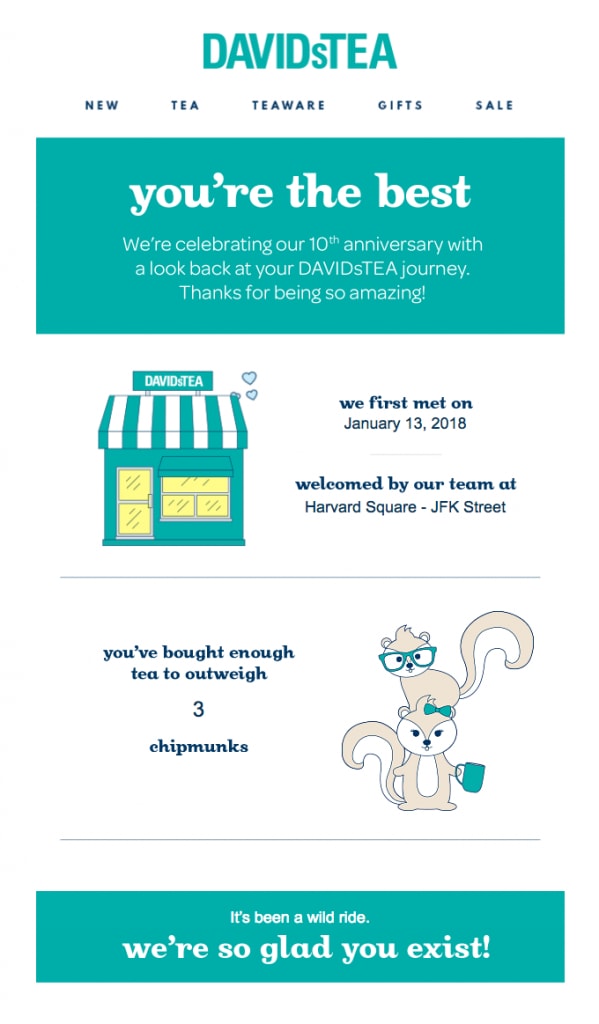 Displaying loyalty benefits on product pages
Another way loyalty programs can make the content experience even more complete is by permanently featuring loyalty-related information on product pages. For instance, how many points customers would earn by making a purchase, or how much money they could save on an order by redeeming their available points for a discount.
Infusing loyalty information into the product pages of your e-commerce store is especially relevant on mobile. As it was pointed out by CodeBreaker, nearly 75% of consumers say that they would actively engage with loyalty programs if they could access rewards information from their smartphones.
And if your loyalty program manages to stay relevant for the consumer, they are more likely to return day after day to check out your other content as well and browse your product catalogue, which will eventually lead to a higher lifetime value for the customer.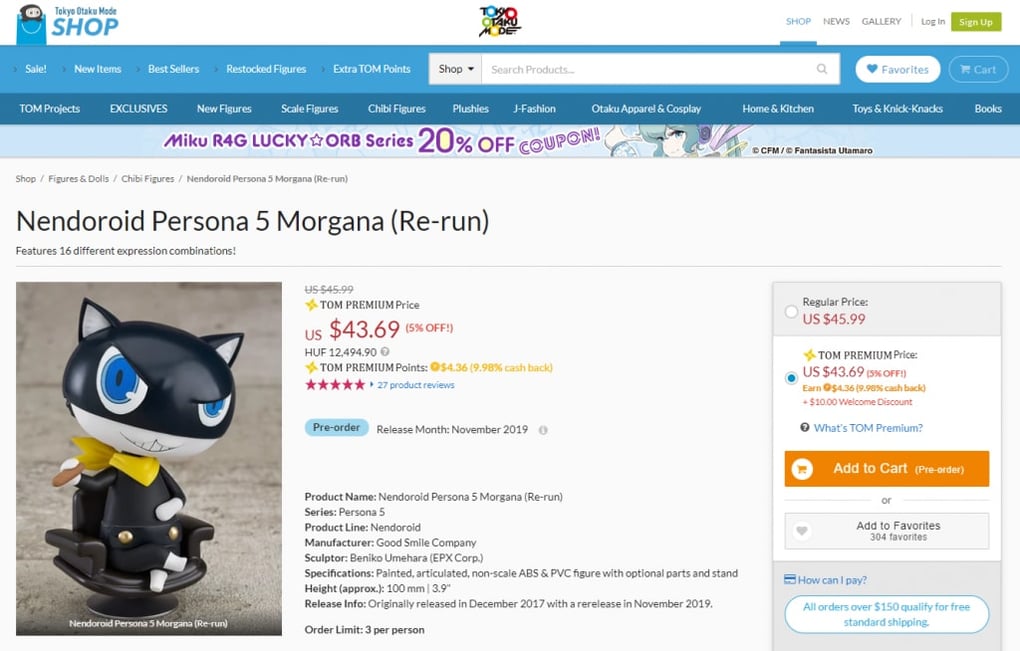 Start fostering customer loyalty right now!
Just like Rome, customer loyalty programs aren't built in a day. They require a considerable amount of planning to make sure they fit nicely into your brand image. Still, with the right approach, you can use them to change customer behaviour and help reach your business goals.
If you wish to hear more about staying relevant as an e-commerce brand, Antavo contributed to Styla's latest ebook, titled "5 Effective Strategies to Increase Engagement & Conversion for Online Retailers".
About Antavo
Antavo is a leading SaaS loyalty technology for retail, fashion, beauty, lifestyle, and hospitality. They help to create online and omnichannel customer retention programs that focus on engagement, exclusivity, and advocacy.