In 2011, the majority of the most valuable companies were oil companies.
Now, 6 years later, all of the largest companies are digital, and half of them have online marketing as their core business.
This is the Age of Online Marketing, and Online Marketing, as we all know, is constantly changing — there are over a thousand apps added to the Apple Store every single day, there are Facebook Videos going viral, Instagram Stories grabbing attention, Buyable Pins selling products, and myriads of companies, old and new, building their businesses around it all.
To see what will rock the online marketing boat in 2017, we went to Online Marketing Rockstars in Hamburg on March 2-3, also simply known as OMR.
Last year,16 thousand people attended the conference, while this year there were 10 thousand more, making OMR one of the biggest online marketing conferences in Germany.
#OMR Conference: Speakers
Andrew (Boz) Bosworth, VP Ads & Business Platform at

Facebook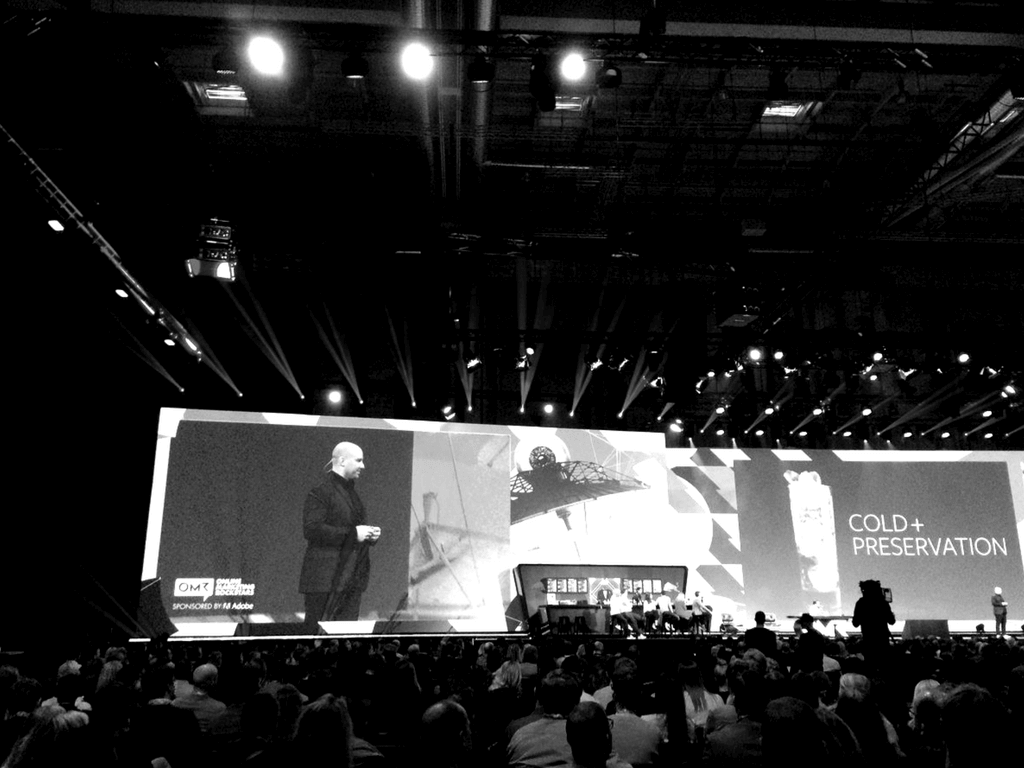 A true Facebook veteran, who's been with the company since it was still known as The Facebook, Andrew mainly focused his talk at OMR on one thing: change.
"We're all terrible at predicting the future", he explains, "So instead, I want to talk about how to get yourself ready for change, and adapt for change, and maybe shape the future that you want to see."
Boz was the guy who built the first versions of the Messenger, Facebook Groups, and, of course, the News Feed. Today, having a news feed is nothing original — every platform uses it: LinkedIn, Twitter, Google+… But when Facebook created a News Feed, it was a very controversial thing to do. To understand why, you need to take yourself back 10 years, when people's careers depended on this little thing right here: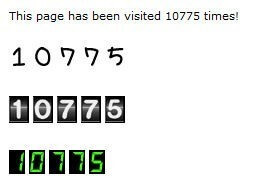 Hit counters.
So when Facebook launched the News Feed, everybody asked them: What are you going to do about your page views? After all, Facebook took what was about 20, 30 or 40 page views and brought them to one place, thus abandoning the whole idea of hit counters.
"Until we actually heard that question", confessed Boz to the OMR audience, "it never really crossed our minds. We were trying to build social impact, we weren't chasing stats".
"But I always wonder", he continues, "if Facebook had been a conventional company, if we were too worried about the metrics that we were being judged on, what would we have done instead? Would we have built the News Feed differently, so that every story would load in a different page? Would we have maybe rolled the feature back when people objected to it? I don't know, but I'm pretty sure I wouldn't be standing on this stage right now".
What Boz's whole point (and whole speech) really was about is the simple fact that, in order to grow big, in order to make a difference, in order to create an impact, you have to recognize real opportunities for innovation, instead of simply following buzzwordy trends. You need to change. You need to think forward. Understand what it is that you actually do, structure yourself to adapt and make the necessary changes, and then commit to those changes. To do that, you've got to take risks — but without those, you'll never succeed.
Gary Vaynerchuk, a serial entrepreneur and the CEO and Founder of

VaynerMedia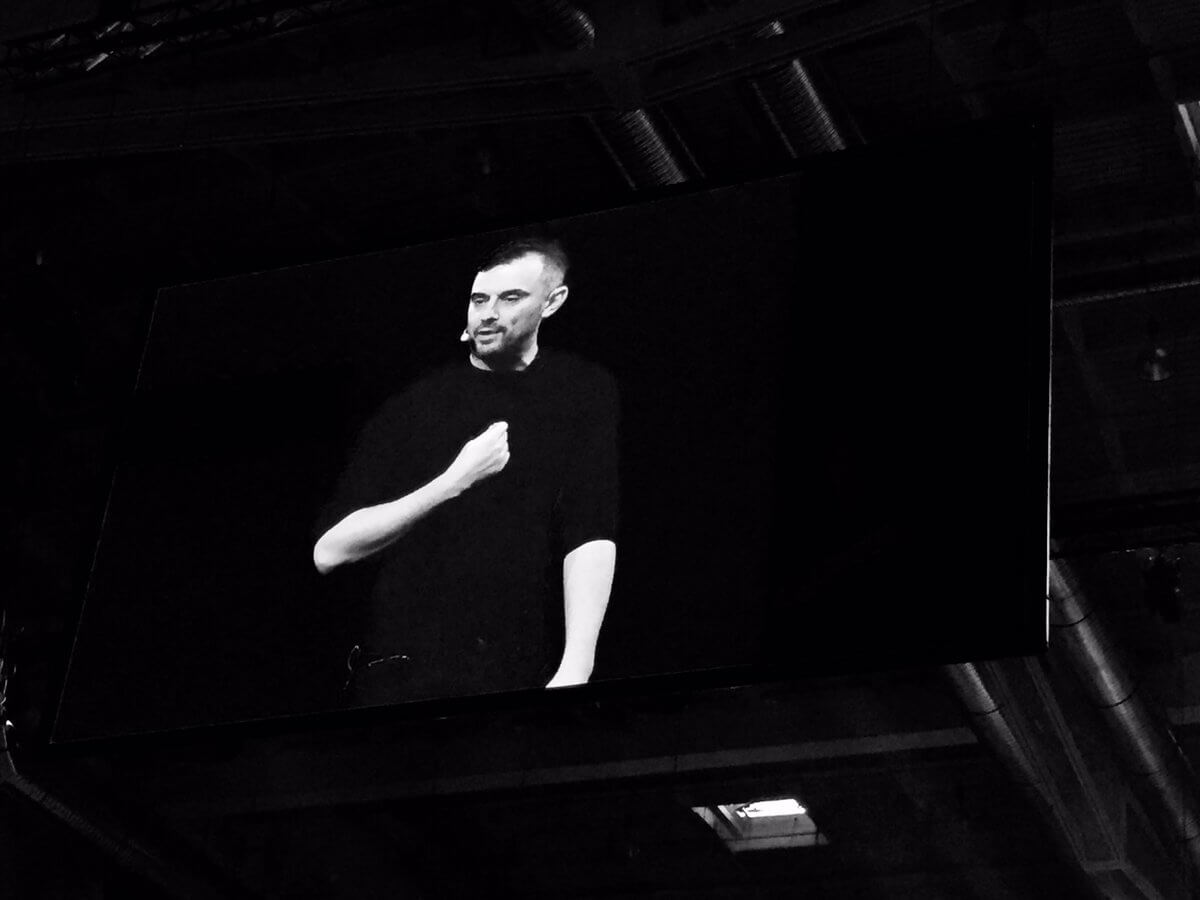 While innovation and change are great, there is, however, another thing that you won't succeed without. It doesn't matter what you do or what your business is about. It doesn't matter whether you're a B2B SaaS social media solution or a tastemaker in yoga fashion with a retail store on the side. As Gary Vaynerchuk explained in the next OMR talk, before you even get to say what is it that you're about, what you need is attention. The truth is, without other people's attention, you and your product and your whole business are simply invisible.
What is your manifesto? Why should people care about you and your product? What's the story behind it? Once you have made that clear, you will start to gain attention. And once you have the attention, all the action starts, says Vaynerchuk.
There's an interesting point to add to all of this, though. That point being, that many businesses nowadays are hiding behind fabricated brand stories, with fake causes that claim to save the world and make you a better person if you consume their product. And not only do these fake-it-until-you-make-it manifestos bring literally zero value to literally zero people, but it will also get you (the yoga fashion brand, the B2B SaaS business, the retail entrepreneur) literally nowhere. Why? Because as a business, you actually have to execute what you're preaching. You have to act and show continuous proof that you're the real deal. That you're not a fake.
This means that you will have to do your own thing and choose your own path to success — even if that means ignoring the 'buzzwordy trends', as mentioned previously:
"I'm very concerned that most people feel that whatever the trend there is, this is what you have to do. Many of you know that video is ranking massively right now: Facebook videos are crushing it, [for instance]. But there are so many people out there that shouldn't be producing videos, because that is not the best way they communicate."
— Vaynerchuk
Do you suck as a writer? Well then you probably shouldn't blog (Vaynerchuk himself admitted to having a ghostwriter, for example, as he confessed he can't write at all.)
Do you take the world's ugliest photos? Well then you probably shouldn't focus all your product promotion efforts on Instagram.
One thing is clear, though: you've GOT TO get on social media anyhow.
Though admittedly we're living in the "Age of Online Marketing", many people still think of social media as an afterthought, as an emerging kind of thing. 20 years ago, though, many people thought that the Internet was an emerging kind of thing. In 1995, Newsweek published an article titled "The Internet? Bah!" (now changed into "Why The Web Won't Be Nirvana"), where the author, Clifford Stroll, was claiming that "no online database will replace your daily newspaper" and scorning at the idea that "commerce and business will shift from offices and malls to networks and modems".
Well, look how that prediction turned out...
Social media is the same. It's not just an "emerging trend" — it's the state of the Internet nowadays. And our smartphones have become "the remote controls of our lives".
"To me, social media is slang term for the current state of the Internet. And I promise you [that] if your strategy of communicating isn't built around those 6-7 [social media] platforms that matter, you will have 0 relevancy in the next decade." — Vaynerchuk
What's more, even those who accept the importance of social media, often still don't know how to use it, Gary claims. Digital "marketers", social media "experts" and online "gurus" often think of these platforms as "distribution channels", so they post the same exact thing on YouTube, Facebook, Twitter, G+. By doing so people are simply disrespecting the psychology of the Internet:
"What scares me is that most of you think of these platforms as "distribution channels". These are not "distribution channels" — these are channels where you have to narrate the story, tell it in the context of the platform. The videos that you post on YouTube and Facebook are different. You can't take the same video and just post it for distribution. The picture on IG and FB is different. You are disrespecting the psychology of the Internet." — Vaynerchuk
It is imperative to understand that, when you're on different social media platforms, you have to be a different person. Your mindset should work differently, you should be following different people, you should be on those platforms for different reasons. If you've decided to enter the social media game, you should play by the rules — so that later on, you understand how to break them and you finally stand out from the crowd of your competitors.
And isn't that what all brands are striving for, after all?