Street style imagery has become an indispensable part of a thriving Facebook business page. It already plays a huge role in the editorial strategies of successful fashion e-commerce brands such as ASOS, boohoo and Graziashop, and is definitely here to stay. For those unfamiliar with the term, it is essentially a form of photography which captures fashionable people out and about or on-the-go. The allure of such photographs comes from the fact these images are both relatable and aspirational, with the average person able to replicate these looks with items that are within their grasp. The biggest drawcard is that it puts these products and styles into a real-life context - the one thing that editorial shoots and overly polished product images lack.
In collaboration with Stunning Streetstyle, we've helped many Styla clients to significantly grow their click-through rate on Facebook, increase brand awareness and have readers coming back again and again to their magazines to read inspiring, shoppable content.
The Stunning Streetstyle duo, also known as Sharon Nolet and Angela de Vlaming, are certainly names to watch out for in the world of fashion photography. The pair are often on the go, travelling across the fashion capitals with their cameras at the ready, in search of inspiring and unique street style looks to share with their growing base of online followers.
Styla managed to steal half an hour of their time and discover what makes a good street style photo, the importance of imagery for contemporary brands, and the best social media platforms for budding photographers to showcase their work…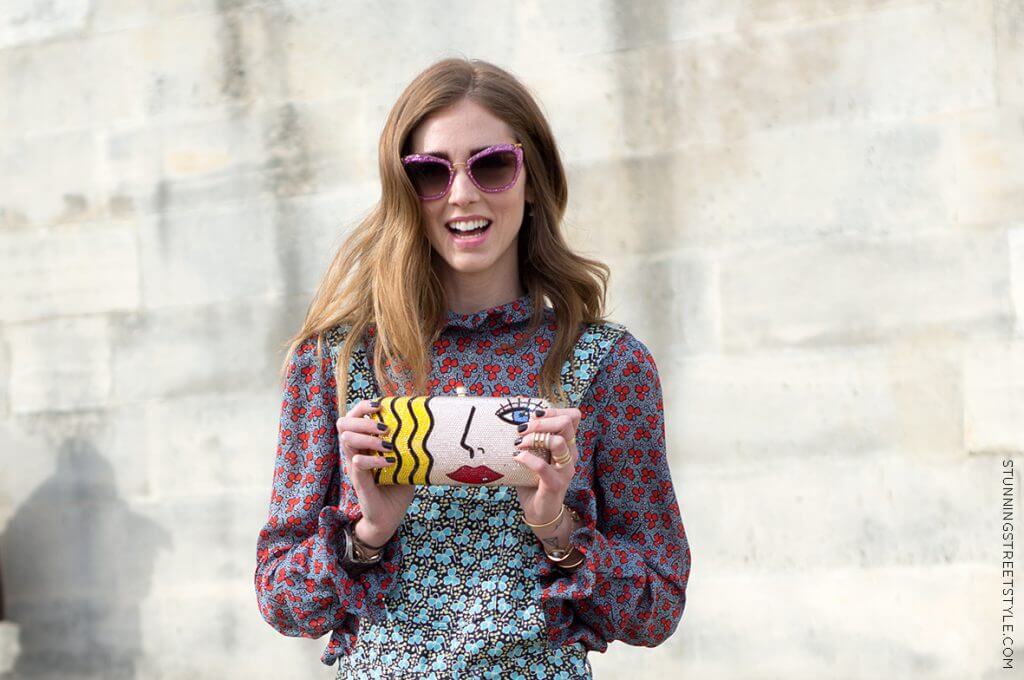 Through the Lens: Spotlight on Photography Duo Stunning Streetstyle
Thanks for taking the time to talk to us today! Just to give our readers some background: How long have you been photographing for, and how did you get into the field?
Angela: We Both studied photography because it is something that we really love to do, and we both have an interest in fashion.
Sharon: We've been photographing for about five years now and started off taking photos at Amsterdam fashion week. We saw all these people dressed really well, so we took pictures and thought it would be nice to share them and inspire others with what people are wearing in the streets and what's in and what's new. Then we started our website and decided to travel to other European cities to build up our portfolio.
What exactly are you looking for when you find people to photograph?
Angela: We aren't searching for a particular style, just for when someone is wearing something a little bit more "outstanding" than what people would ordinarily wear. We also look for fine details which make an outfit more interesting, just to show that you only need to put in a little bit of effort to make it really special.
Sharon: We look for people wearing lots of colour or those who are really ahead of trends, but we also like people who wear timeless outfits with accessories. We like to give a complete view of what's going on on the streets.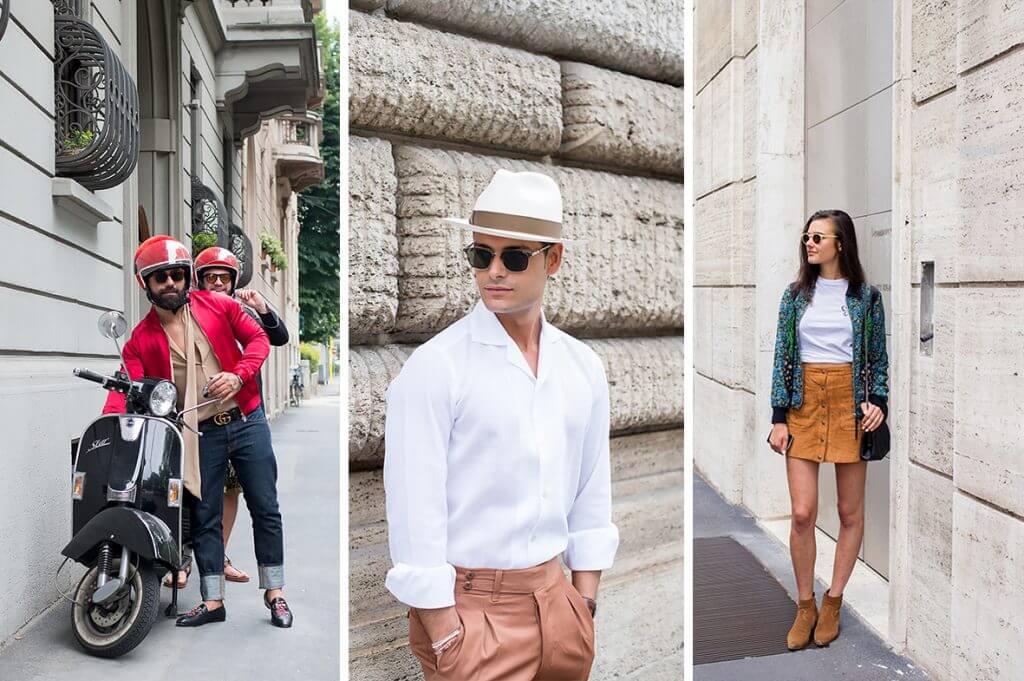 Is it easy for you to find places where people are dressed well even when you don't have fashion week?
Sharon: We mostly go to fashion week as it's much easier to find people that are dressed up for photos – generally people are dressed quite casually. We also go to other events such as The Flying Dutch, a big dance event in Amsterdam, which is an interesting place to take photos. People aren't really there for fashion, more for the festival, so it's a more realistic interpretation of what's on the street.
Angela: We do this a couple of times a year, and prefer to go to events simply because there are more people in one place and so more opportunities to take great photos. We also went to Dutch Design week, which draws a very visually-aware crowd. The event is full of designers who naturally put more effort into their outfits and their overall look.
Do you have a favourite location, city or event to shoot at?
Sharon: Milan – it was men's fashion week, and normally it's harder to find men that are dressed really well, but in Milan there were lots of men who weren't even there for fashion week who were dressed really nicely.
Angela: We haven't been yet, but would love to go to New York one day!
How do you work when you are out on a shoot?
Angela: We both use a separate camera, but when we shoot the same people, we upload all the photos to see who has the better picture. Usually when we are shooting the same person, someone is doing full profiles and the other is focusing on the details.
Do you think that regular people can relate better to street style images than other types of imagery? And why?
Angela: People can really identify with street style rather than with fancy high fashion editorials because the outfits are more wearable. Street style shows how you can incorporate fashion into everyday life. Many young people are currently looking for inspiration from the streets on Instagram, Pinterest and other social media channels in order to create their own identity, rather than just browsing through lookbooks and webshops.
Which social media platforms do you use to promote your photography? And how do you select which images you'll feature?
Sharon: We're using Facebook, Instagram, Twitter and Pinterest, and we're working on Youtube and Vimeo accounts to share videos. We want all our platforms to give a good impression of our work. For us, these platforms are our portfolio, so we want them to be complete for everyone to see. Saying that, Instagram is our favorite platform because it's image-based and the fashion industry is very active on Instagram. For photographers, it's great for networking. By tagging the person /brand /designer in the picture, and by using related hashtags, we make sure the post is easy to find and reaches the relevant people.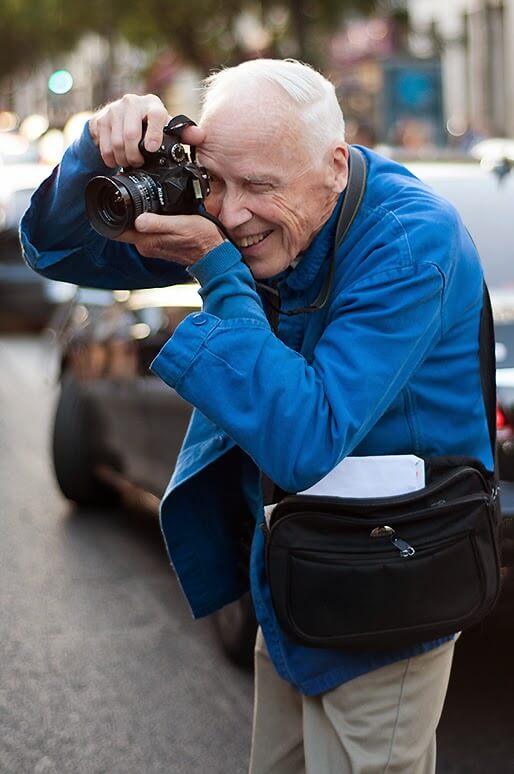 Copyright infringement and the misuse of intellectual property are hot topics right now, given that you produce original content, how do you make sure your photographs are properly attributed?
Angela: It's difficult with photos floating on the internet on platforms like Tumblr and Pinterest. Sometimes a photo gets really popular, but without a link to our website nobody knows it's ours. This is why we started adding a watermark to our photographs - we didn't do this at the beginning, but now we do!
From your collection of photographs, which is your favourite?
Angela: For me, it's not actually a street style photograph, it's one of Bill Cunningham, who recently passed away. I think he has been very important for street style photography, and we were very lucky to see him in action. He was a man who took a great deal of pleasure doing what he did in his profession – he was always smiling! So it was really nice to have that picture. He is someone who we look up to and who has been very influential for fashion photographers.
What role do you think street style photography will play in the future?
Sharon: We think street style photography will play an important role in the future. Many brands and publishers already feature street style photography in their magazines and social media, mostly to show current trends and what's going on during Fashion Week. Also, brands are increasingly interested in street style photography rather than just sharing product photos and lookbooks with their followers. We think for branding, street style photography could be the most efficient way to sell their products: in the end, they want people to wear the clothes they're selling on the streets.
Styla would like to thank Stunning Streetstyle for their time and for offering us an insight into the world of a fashion photographer! If you want to find out more about the exclusive image packages we offer in collaboration with Stunning Streetstyle, including rates and pricings, please contact consulting@styla.com.
Interview by Caitlin Hughes & Alissa Ugolini